11 · 10 · 2017
4th Showcase of "Joias do Cinema dinamarquês"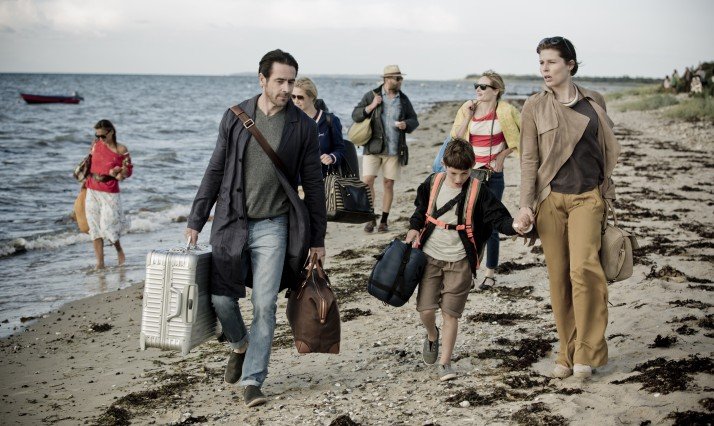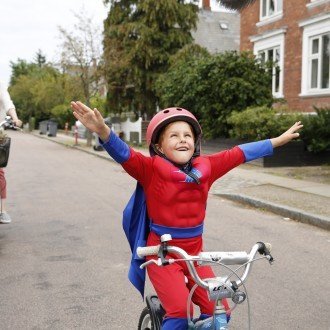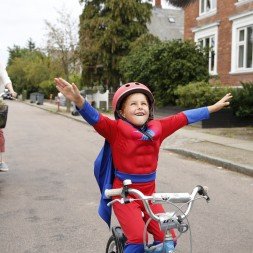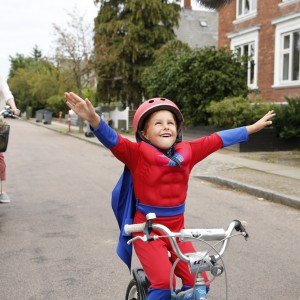 The showcase arrives at its fourth edition and highlights the female presence in the direction, script and as protagonists of the North European cinema.
Five Danish films will be screened and "SUMÉ" the first feature film produced in Greenland.
The Cultural Institute of Denmark in partnership with Cine Joia of Rio de Janeiro presents from October 19 to November 1 the 4th Joias Dinamarqueses with the screening of five films by directors of the Nordic country and one by Greenland. Curated by the programming team of Cine Joia, the selection offers an opportunity to watch films that had few or no national shows and to know a little more about the customs, social aspects, political, emblematic places and traditions of the people who live in the country Nordic.
In total, it will be two documentaries and four fictions and in this fourth edition has three films with women in the direction and also as protagonists. Among the highlights of the program, the opening film Sumé was the first feature-length documentary ever made in Greenland and tells the story of the first rock band filming a film in Greenland with a strong political impact.
ABOUT THE DANISH CINEMA
Danish Cinema is one of the oldest in the world and stands out for its vanguard. Director Carl Theodor Dreyer is an icon of international Nordic classic cinema and among other generation the productions of the Dogma 95 movement, which launched directors such as Lars Von Trier and Thomas Vinterberg. Even more recently their films are often selected, including for the Oscar in the category "foreign film", and awarded in major festivals around the world.
CINEKLAP
Due to the great international prominence that the cinema of Denmark has been obtaining in the last years the Cultural Institute of Denmark, in Rio de Janeiro, created CineKlap. Cine Klap was created with the aim of promoting Danish cinema and promoting exhibitions, lectures and workshops that will allow a cultural exchange between the two countries.
DEPOSITIONS
"It is very important for the Cultural Institute and for Denmark that there is a cinema show like this. I believe that projects where the public finds the art of another country with curatorship in Brazil is a true cultural exchange," says Maibrit Thonsen director of the institution. "The quest for its essence helped make Danish-produced cinema one of the most respected and impactful in the world, a festival-award-winning film and a steady presence at the Oscars – only in the last five years have been three nominations for the best foreign film statuette", observes Raphael Aguinaga from Cine Joia.
FILMS
LONG STORY SHORT (2015)
Director: May el-Toukhy
Genre: Comedy / Drama / Romance
Duration: 1h30
Classification: 16 years
Synopsis – For three years and a number of specific events, such as New Year's Eve, a wedding, a surprise party, and a big anniversary celebration, a group of great friends need to discover together how to overcome the hardships and complications of their love lives while waiting for a romantic redemption in love.
Dates: Dia 19 às 15h | Dia 21 às 15h15 | Dia 23 às 16h30 | Dia 24 às 19h | Dia 26 às 15h30 | Dia 28 às 15h30 | Dia 30 às 16h | Dia 31 às 18h
SUMÉ– O SOM DE UMA REVOLUÇÃO (2014)
Director: Inuk Silis Høegh
Genre: Documentary
Duration: 76 min
Classification: 16 years
Synopsis – This is the first full-length documentary produced in Greenland. The film tells the story of the first rock band to record in Greenlandic. Between 1973 and 1976, the band Sumé released three albums with political lyrics that moved the hearts and minds of a whole generation and forever changed the history of their country by introducing words like "revolution" and "oppression" in their language, in songs of protest against the Danish colonization.
Dates: Dia 19 às 17h | Dia 23 às 20h30 | Dia 25 às 19h | Dia 28 às 13h30 | Dia 30 às 18h | Dia 1 às 16h
MAN FALLING (2015)
Director: Anne Regitze Wivel
Genre: Documentary
Duration: 107 min
Classification: 16 years
Synopsis – After a tragic accident, the artist Per Kirkeby loses the ability to see colors and he can no longer recognize his wife. The loss of color vision prevents him from working with art, he is no longer able to produce his canvases. This completely shakes the universe of Per Kirkeby. The film is about a deep melancholy, but with surprising beauty. The story of a man struggling to overcome his obstacles and return to his life and his work.
Dates: Dia 21 às 13h15 | Dia 23 às 18h30 | Dia 24 às 15h | Dia 30 às 14h
GOING TO SCHOOL (2015)
Director: Frederik Meldal Norgaard
Genre: Comedy
Duration: 85 min
Classification: All
Synopsis – The film follows the life of Villads of 6 years at school and at home. Villads constantly come up against problems because most of the time the Villad game rules are in conflict with the rules of adults.
Dates: Dia 20 às 17h | Dia 26 às 13h30 | Dia 31 às 16h
LITTLE SOLDIER (2008)
Director: Anette K. Olesen
Genre: Drama
Duration: 102 min
Láureas: Ecumenical Prize of the Independent Jury of the Berlin Festival 2009 and "Best Film" and "Best Actress" at the Valladolid Festival in Spain in 2009.
Synopsis – After leaving the army, the soldier Lotte returns to her city in Denmark and gives herself to the drink. Unable to find a job, she accepts her father's offer to work as a driver for one of his prostitutes, Lilly, who is also his mistress. Although at first suspicious of each other, the two women embark on a strange routine and soon come to know each other
best.
Dates: Dia 20 às 15h | Dia 22 às 15h15 | Dia 23 às 14h30 | Dia 25 às 15h | Dia 27 às 15h30 | Dia 29 às 13h30 | Dia 31 às 14h | Dia 1 às 18h
DESIGNS FOR LIFE (2015)
Director: Casper Høyberg, Malene Vilstrup, Thomas Mogensen
Genre: Documentary
Duration: 60 min
Synopsis – The documentary, Designs for Life, is not just a documentary about furniture and decoration. Børge Mogensen does not only make furniture, every creation is a piece of art, always timeless. All homes in Denmark have an object developed by him and this made him internationally recognized. The film tells not about the creative process but also all his personal and professional trajectory.
The history of Denmark's economic reconstruction lies with the history of Børge Mogensen, as he began his career, creating his post-World War II objects at a time when Denmark was economically structured. The whole story is told by his son, Thomas Mogensen, with riches of detail and new facets on the life of Børge Mogensen.
Dates: Dia 22 às 13h15 | Dia 27 às 13h30 | Dia 1 às 14h
SERVICE
Event: Mostra Jóias do Cinema Dinamarquês
Location: Cine Jóia
Dates: 19th of October until 1st of November 2017
Address: Avenida Nossa Senhora de Copacabana 680 – Subsolo
Hours: Above
Information: 2236 5624
If you have any questions, you are welcome to contact us.
Instituto Cultural da Dinamarca
Tel: +55 21 97137 3679
Em caso de dúvidas, por favor, entre em contato.
Instituto Cultural da Dinamarca
Tel: +55 21 97137 3679