Children's theater
The Canal Curumim project, which supported the Festival Internacional Intercâmbio de Linguagens 2013, is an artistic exchange project between Denmark and Brazil within the area of children's theater with activities such as presentations, workshops and exchange. The project began in 2012 and is supported by the International Panel on Culture and the Steering Committee.
It allows for exchanges in the field of culture for children and young people (one of the main themes of all Cultural Institute of Denmark until the year 2016).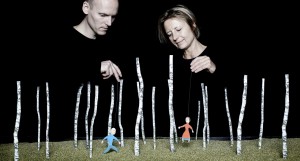 If you have any questions, you are welcome to contact us.
Instituto Cultural da Dinamarca
Tel: +55 21 97137 3679
Em caso de dúvidas, por favor, entre em contato.
Instituto Cultural da Dinamarca
Tel: +55 21 97137 3679