09 · 10 · 2019
European Language Day 2019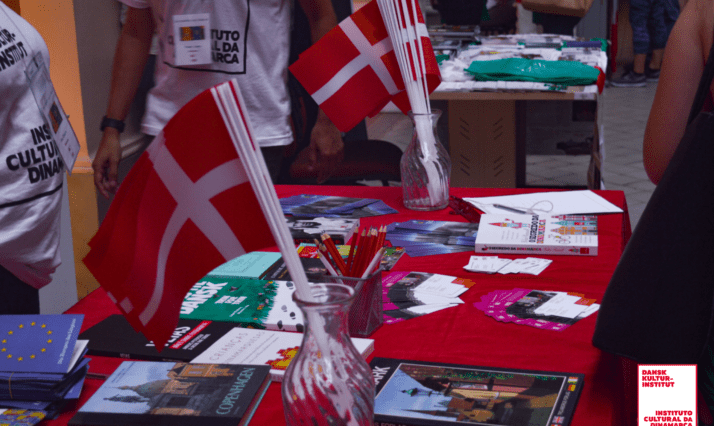 Participants had the opportunity to attend mini-classes, try to speak several languages, and take advantage of the cultural activities.
On the 21th September, a Saturday, yet another edition of the annual European Day of Languages event was held. The hall of the National Museum of Fine Arts in Rio de Janeiro was, from 1 pm on, full of curious people, interested in knowing more about the countries, cultures and especially the languages of the participating European institutes. Obviously, the Danish Cultural Institute wasn't going to pass on that.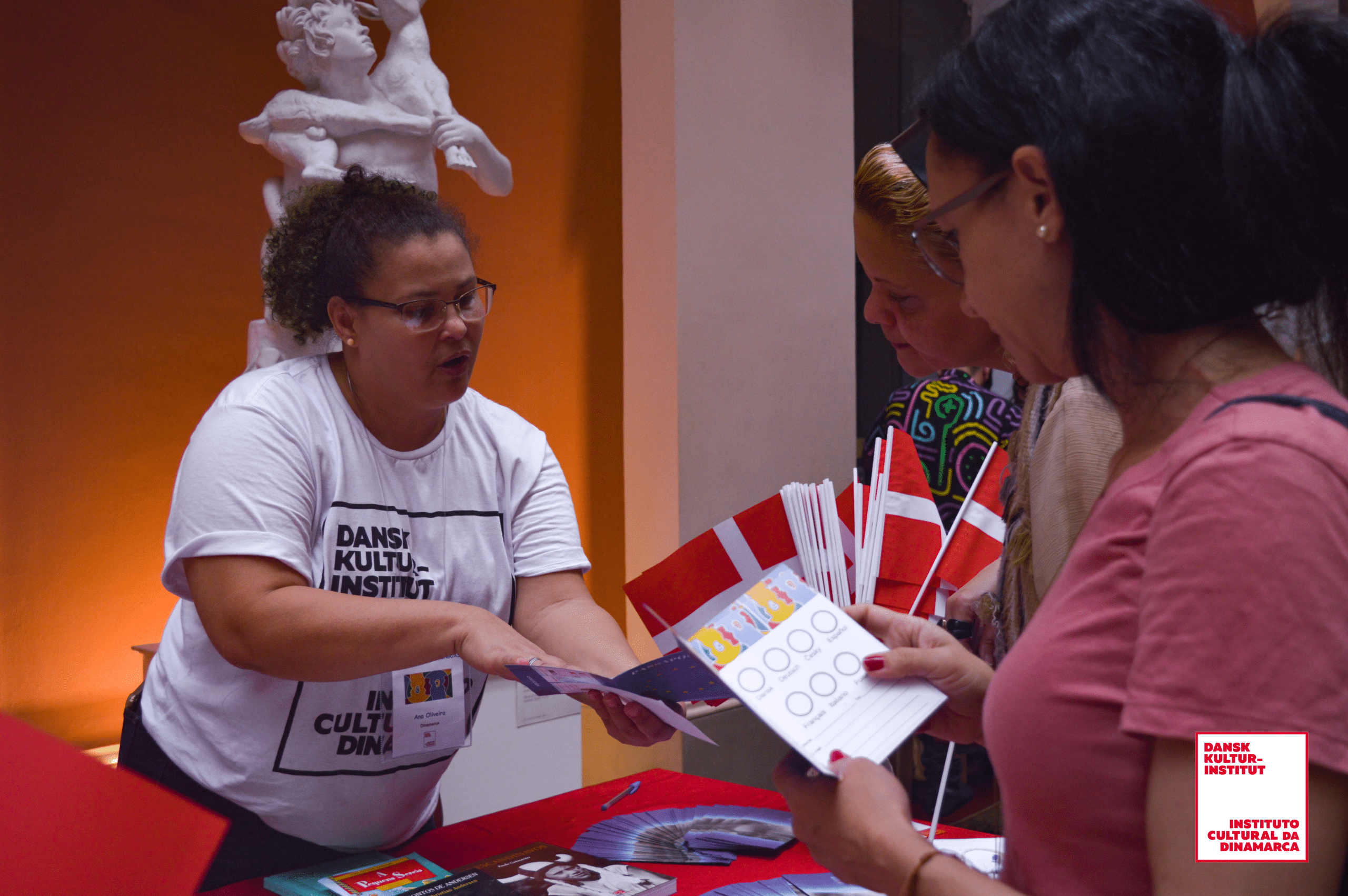 At the start of the cultural program, there was a mini-lesson in Danish, ministered by our teacher Ronni Kot Wenzell. At the occasion, event participants had the opportunity to learn some basics and have a sneak peak of the Danish classes we are offering here at the Institute.
The event's organisation came up with the concept of 'Speak Dating', which was personalised by each institution throughout the event. It consisted of an interactive game with native speakers, to let the participants learn a little about the different languages.
---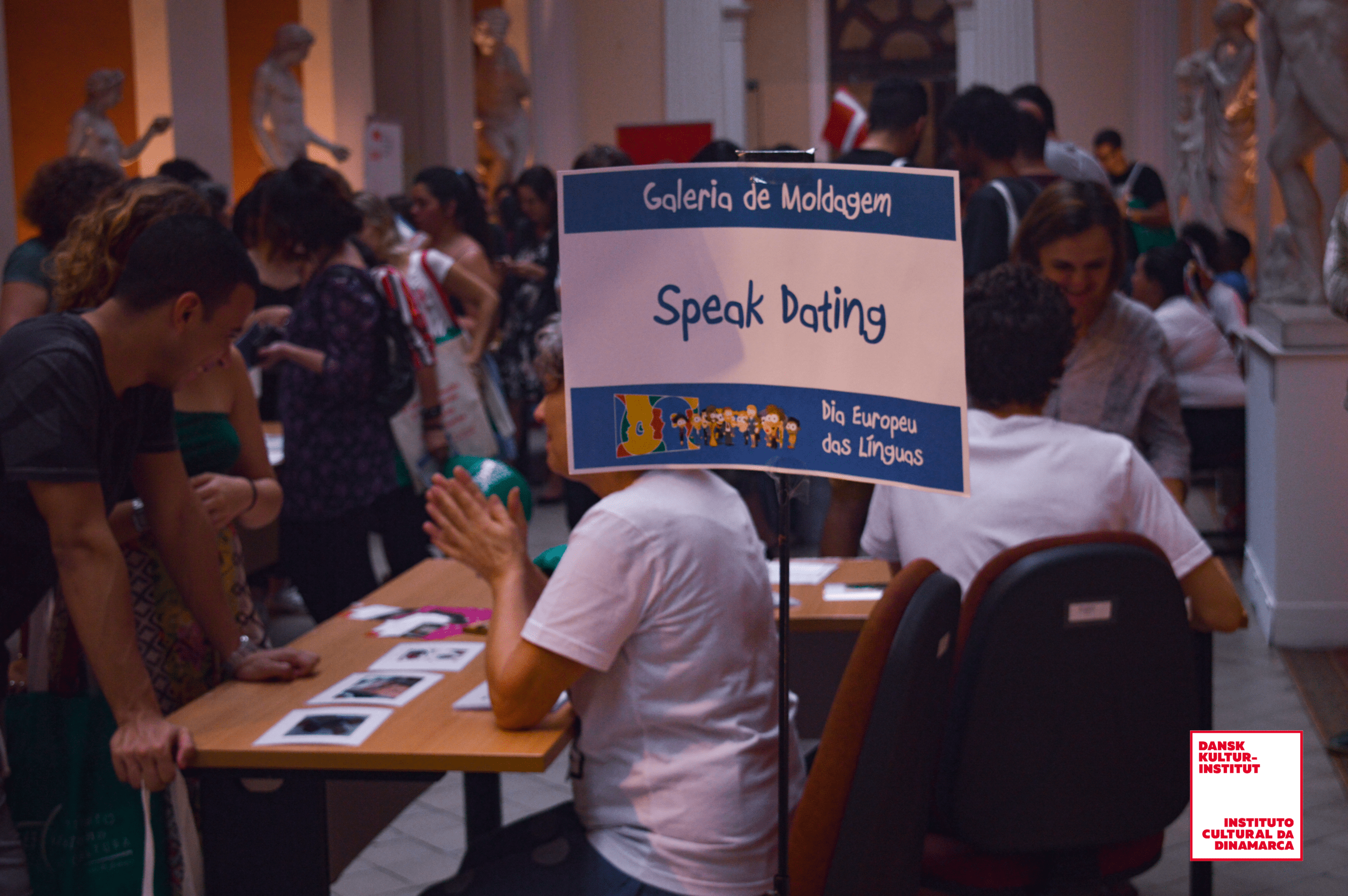 We had two volunteers at a time at our Speak Dating table, where the interested participant would be presented 3 pictures of typical Danish food. Each person was taught the names of the different foods and how to ask for it, beginning with the phrase "Må jeg bede om". The table was constantly full, with many interested in learning the Danish language.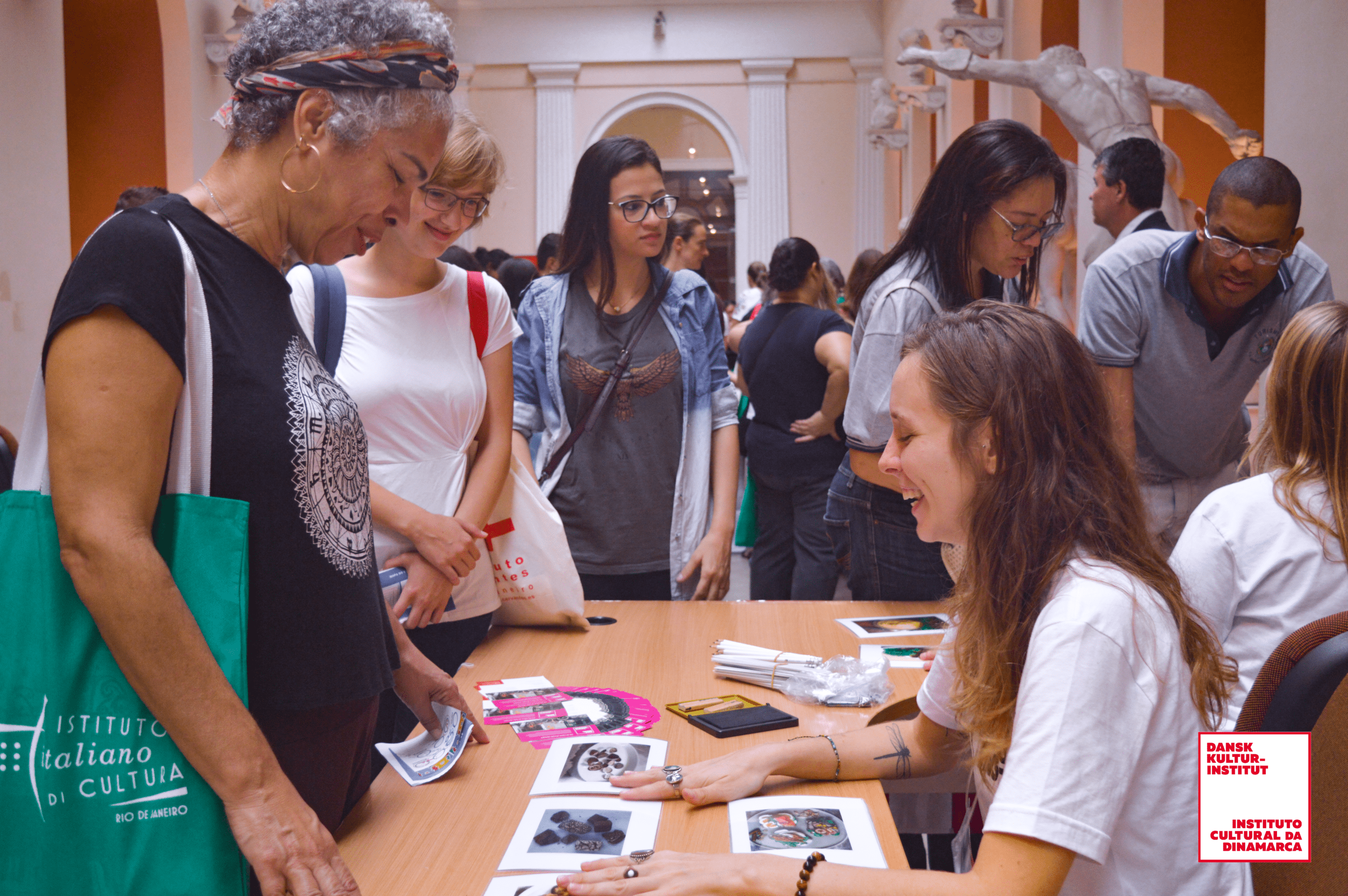 As part of our cultural program, the professional dancers Hugo Oliveira, Iguinho Imperador and Marie Gumdrop held an intercultural dance presentation, – showing how Brazilians and Danes overcame language barriers and found a way to work together, building bridges across countries and using dance as their common language.
The performance consisted of a mix of urban dances, mainly House and Passinho, followed by a debate about the reason of their work together, the importance of exchanges and the relevance of the living culture, which is constantly recreated by the engaged people.
Watch the dance performance here!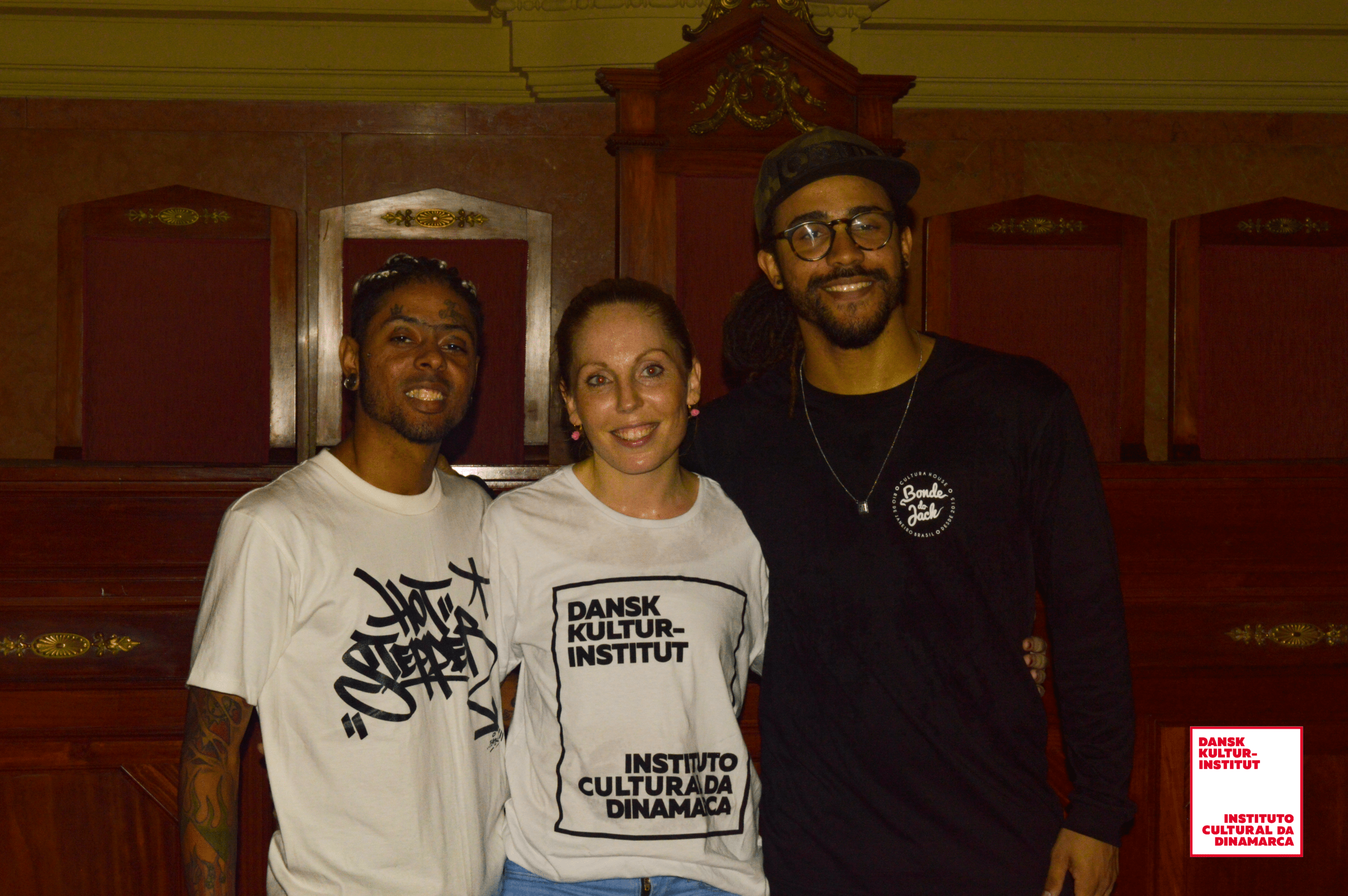 Throughout the entire event, was it possible to write supportive messages to the LGBT community on a big banner. The banner with the messages was taken to the LGBT parade at Copacabana, on the following day, by the consulates of Rio de Janeiro and our institute.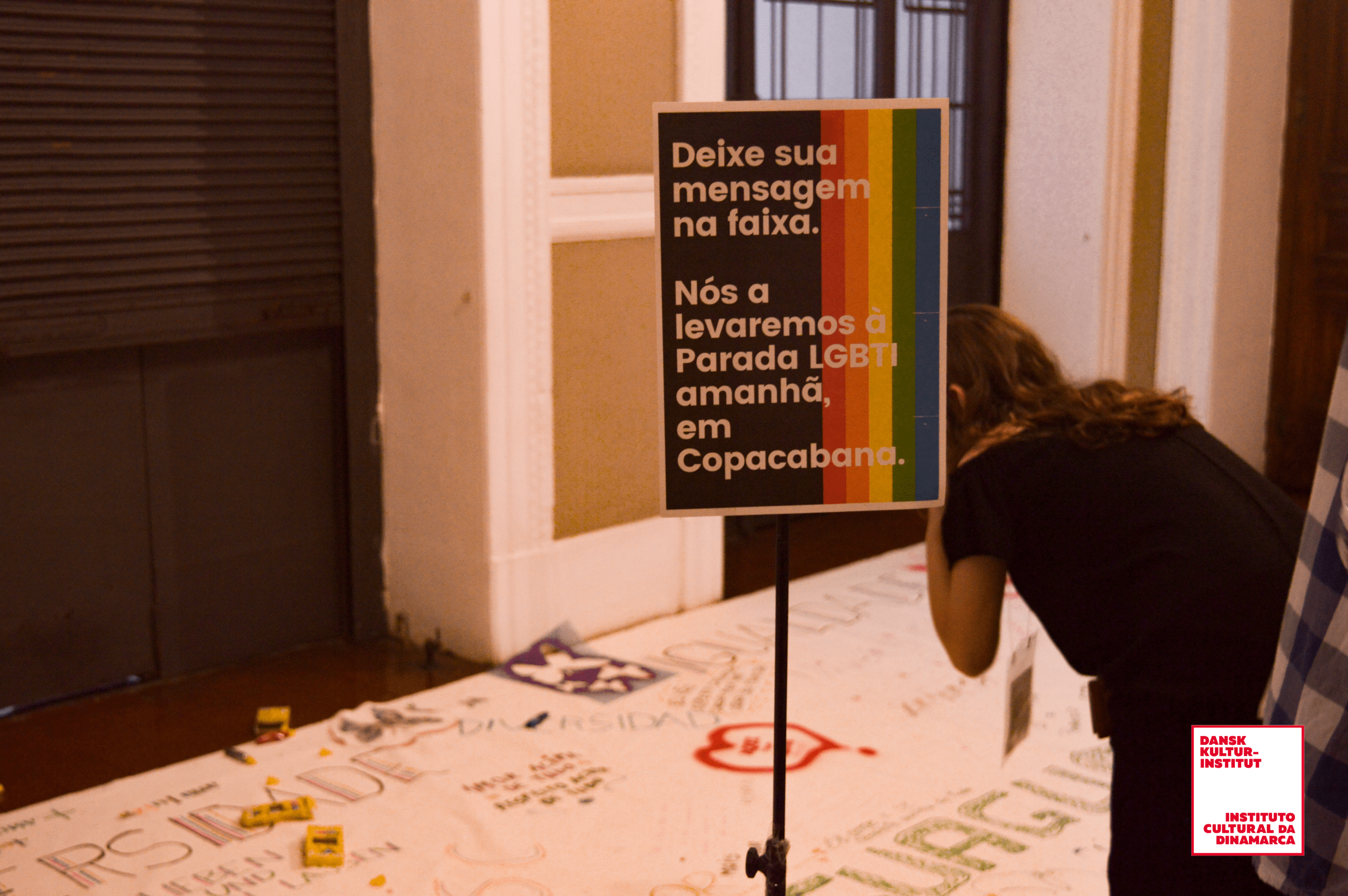 The event was a success, with high attendance until it ended at 5:30 pm.
Check out more pictures of the European Language Day 2019 below!