07 · 03 · 2017
Lilibeth Cuenca Rasmussen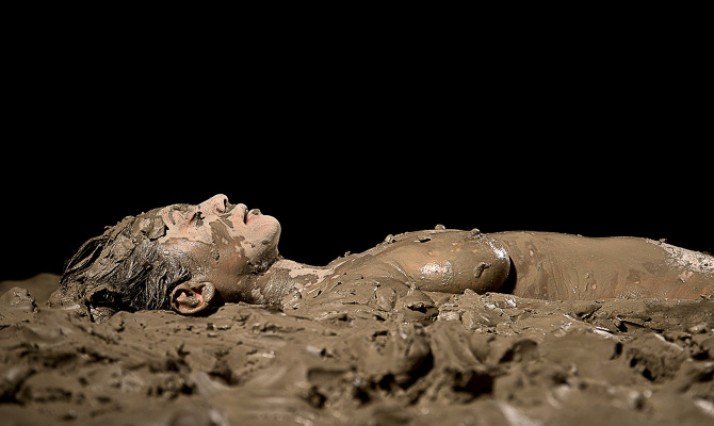 Lilibeth Cuenca Rasmussen is formed by the Copenhagen School of Fine Arts (1996-2002). She often brings her own Danish-Philippine origin as a starting point. Cuenca brings together, adapts and universalizes her narratives with a critical and humorous procedure, in relation to themes such as identity, culture, religion, gender and social relations.
Cuenca's performances and videos often use projected texts, live singing, erudite musical compositions and improvisation as well as complex visual elements including set design and costumes. In her plays, Cuenca explores her own historical heritage and raises questions about the place of women in the history of art, and the artistic identity itself. Cuenca's work is based on live performances, and transformed into different materials and media such as video, photography, sculpture and installations. Lilibeth Cuenca Rasmussen represented Denmark at the Venice Biennale 2011. Her work is exhibited and presented internationally.
Cuenca has won numerous awards, including the Carl Nielsen & Anne Marie Carl Nielsen Award in 2012, the Arken Museum Award, and the Travel Grant of the Annie & Otto Johs Philanthropic Foundation. Detlefs in 2009, the Eckersberg Medal of Honor in 2008, the Aage & Yelva Nimb Fund Honor Award, and the 2007 Ole Haslund Foundation Honor Prize, the Danish Art Prize and the 2006 Aschehoug Travel Prize.
In 2009, she became an artist in residence for the ISCP organization, Artist in Residency Program, New York City, sponsored by the Danish Art Council. In 2005 she was awarded the three-year Work Award from the Danish Art Council.
Lilibeth is in Brazil participating in the IV Brazil-Denmark Meeting, for further information access: http://www.dinacultura.org/iv-encontro-brasil-dinamarca-projeto-tracos-espacos-6-18-de-marco-2017/