11 · 08 · 2016
CulturalBridges2016: Tomas Barfod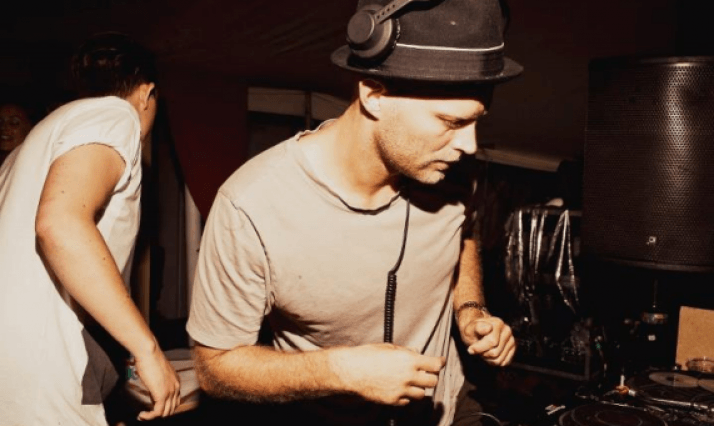 Tomas Barfod was first exposed to public and the electronic music scene in the film "long forgotten" that was partly situated in a nightclub. I was not until later he became a part of club scene.
"I think it was after I watched a bad movie about raves in the 1980s, I was fascinated by all this," he laughes. "I found it all very exciting and scary at the same time, and really I was curious about the whole scenario, since. Then I startedi to hear this kind of music and so I bought my own equipment to do it. My early musical influences were Goldie, Massive Attack, Portishead, as well as Goa Trance and Techno, after that  I was introduced to  the House and Disco music" .
These early influences subsequently demonstrated the successes of Acid Disco created on the stage name Tomboy, and released through the label Gomma and also in Ambient Techno style songs that Tomas released via the Kompakt label.
In the summer of 2012, the Danish polymath Tomas Barfod released his first solo album, the sophisticated universe of electronic titled "Salton Sea". Praised by trainers sites trends Pitchfork, Dazed & Confused and Gorilla vs Bear, its success caught Barfod by a little surprise. The album was inspired by his move to Los Angeles, and the songs were mainly composed and recorded on the road, touring, often in hotel rooms, on his laptop. This gave the album a climate imbued with a sense of spontaneity and experimentation. Its success paved the way for the next follow-up;" Love Me", an album that continues this adventurous spirit, taking it to a whole different level.
His skills as a DJ took Tomas around the world, where he has performed in legendary places such as Fabric (London), Panorama Bar (Berlin), Bar 25 (Berlin), Goa (Rome), Social Club (Paris), Echoplex (OVER THERE). Latest addition is his live show with a band of 3, including singer Nina K. During the last years Tomas has divided his time between Los Angeles and Copenhagen. In Los Angeles, he works as a music producer and has tracks in various international albums.
Awards:
Two Danish Music Awards (Danish Grammy)
Best Producer, Filur (2001)
Best Dance Album, Filur (2003)
Third Prize in The Danish Broadcasting Cooperation Award Show, P3 Guld (2001)
4 x Platinum Record, Japan (2001) – For production of Ken Heirei (Life is, 1 million sold RIAJ certification).
8 Danish DJ Awards won 13 nominations in total.