07 · 08 · 2016
CulturalBridges2016: Wenzell & Bugge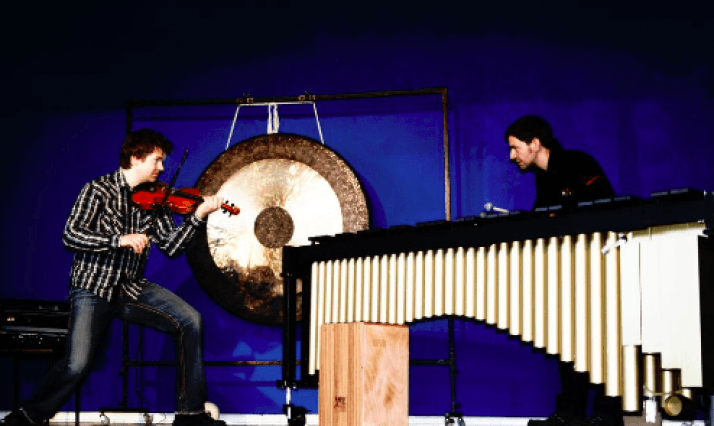 WENZELL & BUGGE is a Danish duo of violinist awarded Kristian Bugge and international percussion star, Ronni Kot Wenzell. The two members represent a meeting between the world of classical music and the Danish folk music. It is presented with a unique virtuosity and joy that will delighting audiences of children and adults around the world.
In August 2015 Wenzell & Bugge made a tour in Rio de Janeiro, delighting adults and children in the wonderful city
Do not miss this duo when they will play in the Danish Pavillon "Heart of Denmark" at 19th of August at 20.00.
Wenzell & Bugge is part of CulturalBridges2016 programming. The personal interpretation of the duo gives the listener a contemporary view of music. They show a new musical experience thats exciting, far from anything else we have heard before, but it is a joyful experience. The starting point of the repertoire is a meeting of Danish folk music with classical music. A good example is the composition "Thy-tyrkeren "- a piece that combines traditional folk music of the region Thy (Denmark), Turkish folk melodies mixed with classical music of Norwegian composer Edward Grieg and American Paul Smadbeck – all played on instruments different as marimba, vibraphone, Chinese tam, Spanish cajon, Japanese taiko drum, and of course …… violin!