28 · 11 · 2019
Lars Møller & Big Band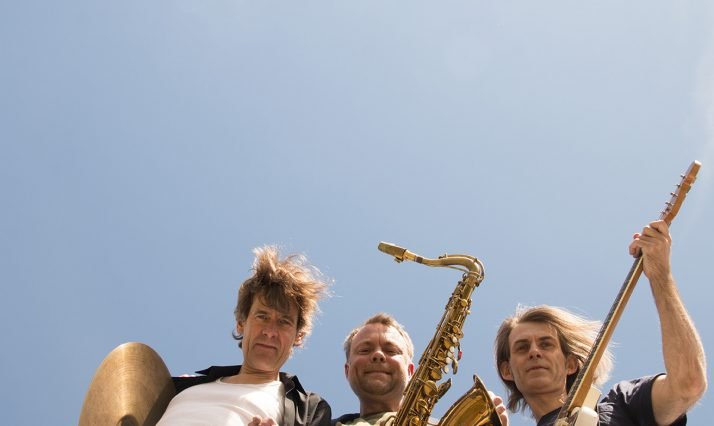 During his

 residency in Brazil, the Danish musician 

brings performances

, masterclasses and 

original 

collaborations during the month of August.
During his residency in Brazil, the Danish musician brings performances, masterclasses and original collaborations during the month of August 
Lars Møller is a worldwide known saxophonist, composer and arranger, and has received numerous awards for his works – including a Grammy (DK) in 2000. Møller studied in New York with the great David Liebman and in New Delhi under mentorship of Pandit Ananr Lal and Pandit Daya Shankar. Today, he is a great representative of Scandinavian jazz. His delicate compositions combine his knowledge of traditional American jazz with Scandinavian melodic traditions and a touch of his knowledge of European classical music. His composition 'Re–Write of Spring' has been referred to as ' a soaring, sprawling conception, combining exquisite detail with monumental vision ' (Downbeat-US) and 'a milestone in Danish jazz' (Weekendavisen-DK). 
During his visit to Brazil, Lars Møller will be accompanied by guitarist Thor Madsen and drummer Jonas Johansen (Jazz Explorer Trio), who will also participate in the activities and concerts. The trio will take part in various activities in partnership with different Brazilian artists throughout August. On separate occasions, Møller will perform with MG Big Band in Minas Gerais, and the Urban Orchestra in São Paulo in collaboration and artistic exchange with the great conductor Letieres Leite (MG) and saxophonist Marcelo Coelho (SP). 
See below for Lars Møller's residency schedule in Brazil.  
DA
TES 
Belo Horizonte 
07/08 
Seminar: 

'Re

–

Write

 of Spring'

 




Federal University of Minas Gerais (UFMG) 5:00-7:00 pm 
09/08 
Jazz Club 9:00 pm – 12:00 am 
Couvert: R$20 
10/08 
AvantGard Music School 3:00pm-5:00pm 
Free of charge 
E.M.P. Music School 3:00pm-5:00pm 
Free of charge 
11/08 
Cemig Scene 20h45-22h 
São Paulo 
15/08 
Jazz nos Fundos: 2 sets at 9:30 pm and 11 pm 
Buy your ticket here.  
Masterclass with Lars

Møller
Souza Lima Conservatory 2:00 pm – 4:00 pm 
Students Only 
8/19 
Masterclass with Thor Madsen and Jonas Johansen: Advanced Harmony

 
USP – School of Communication and Arts 9:00 am – 11:40 am 
8/20
Masterclass with Thor Madsen and Jonas Johansen: Mind and body prep for improvisation

 
USP – School of Communication and Arts 10:50 am – 12:30 pm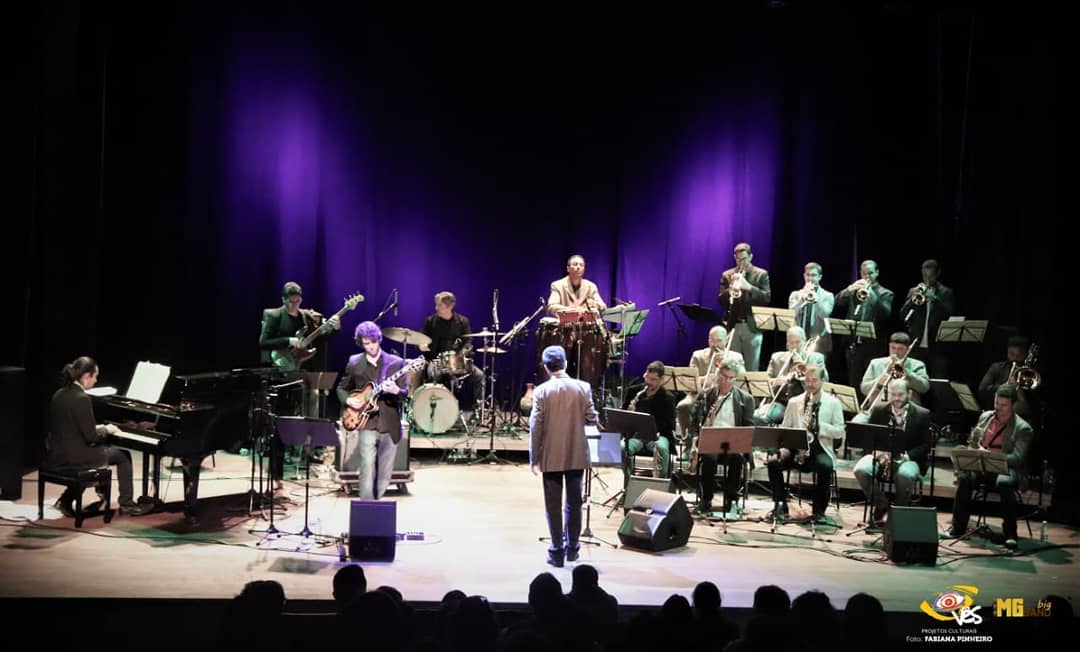 Formed in October 2017, MG Big Band features prominent artists from the instrumental scene (regional, national and international) and the artistic directing of maestro Sérgio Gomes. The band aims to be at the highest level in all areas of instrumental music in Brazil, primarily representing music of Minas Gerais (in addition to other Brazilian states and countries) with works by renowned composers and arrangers such as Milton Nascimento, Nivaldo Ornelas, Mauro Rodrigues, Toninho Horta and Juarez Moreira.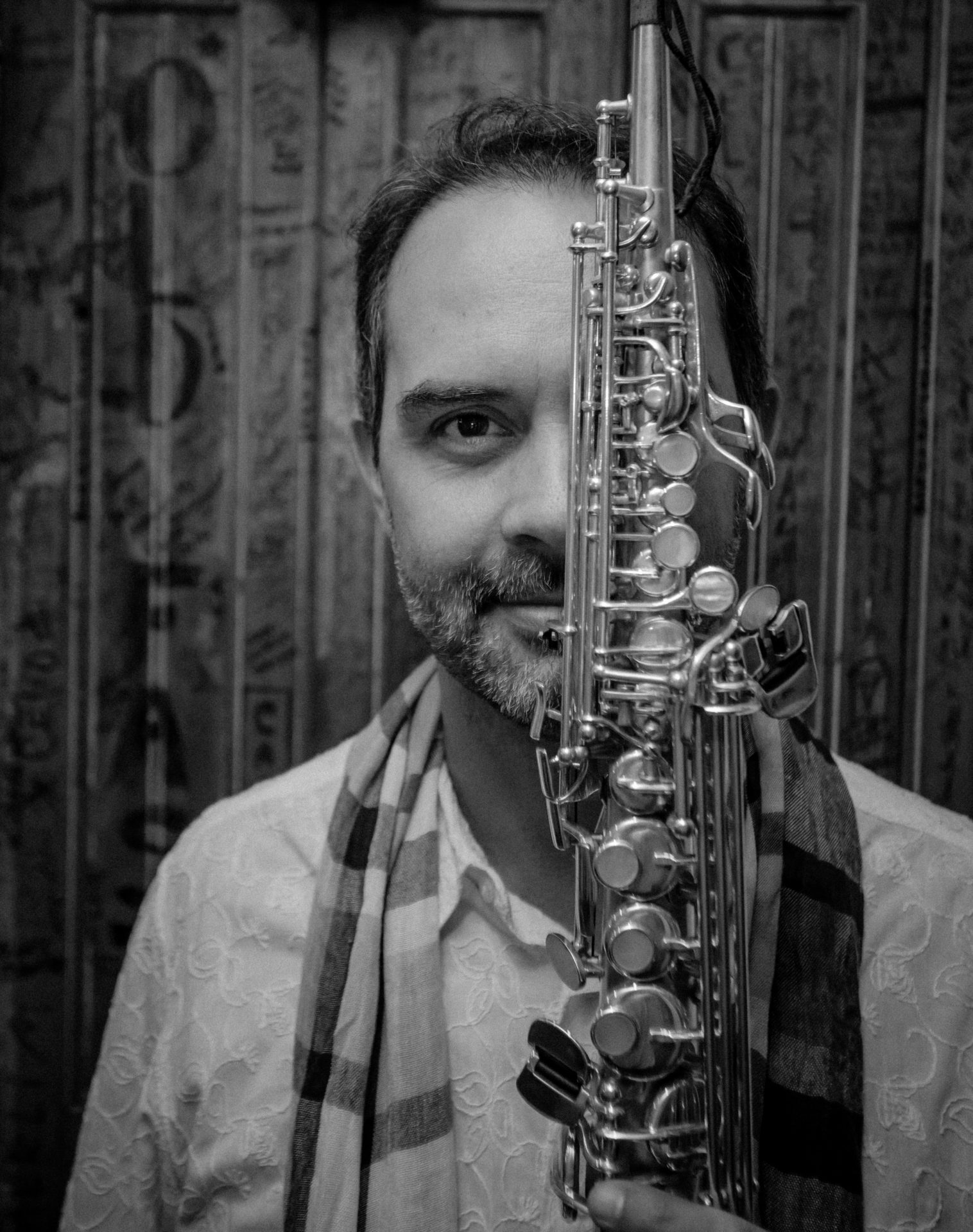 Marcelo Coelho is a Brazilian saxophonist and composer, who has been standing out recently for the consistency and maturity of his work.  Combining intuition and creativity with the depth of academic research, his work is guided by the search for dialogue between different musical and artistic universes, where the classical, popular, intuitive and academic integrate in their intersections with the visual arts, literature and dance. The result is an original, contemporary and interdisciplinary sound that seeks to genuinely communicate with people.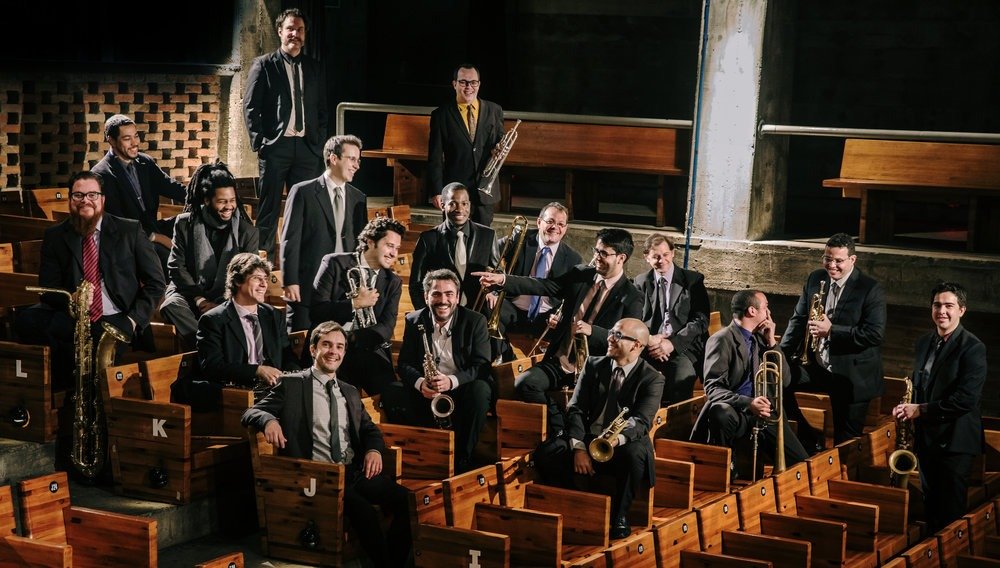 It started in a smaller format in 2014, when the band Banda Urbana was formed to perform works of the USA-based composer Rafael Picolotto de Lima. Alongside the trumpet player João Lenhari, Lima decided to expand the group's instrumental formation to a more traditional orchestra. The Orquestra Urbana musicians include some of the most respected musicians of the São Paulo instrumental scene, such as João Lenhari, Nahor Gomes, Ubaldo Versolato, Cesar Roversi and Rui Barossi.