Arts and Culture is not only the salt but also the pepper of life. It's joy, curiosity, identity, humanity, imagination, provocation and celebration.
In 2018, the Danish Cultural Institute (DCI) in Brazil celebrates 10 fruitful years of Danish/Brazilian cultural exchange. To celebrate, we held an anniversary festival, DANSK!!BR, at Cidade das Artes in Rio de Janeiro, November 9th to 11th.
If we were to name the biggest buzzwords of our time, many business community members would probably agree that it would include 'creativity' and 'innovation'. Naturally, creativity is an everyday part of what we do at the Danish Cultural Institute (DCI), and we are now terribly proud to be able to say that our 10-year anniversary festival DANSK!!BR in November 2018 was nothing less than an innovative leap for the organization, and hopefully for  Danish/Brazilian cultural exchange as a whole in the years to come.
The festival featured Danish/Brazilian artistic collaborations and new encounters in dance, music, cinema, urbanism, literature, and some of the artists went on to other cities in Brazil.
The DANSK!!BR Festival featured a total of 34 artists in 28 events for a total audience of 3.500 at Cidade das Artes in Rio de Janeiro. Add to that an audience of over 700, divided between other parts of the festivities: the film festival CineKlap; Dinamarca em Foco (CCBB RJ); Jan Gehl's exposition 'Changing Mindsets' (Centro Carioca de Design). Altogether, we get a total of 4.200 people.
The media impact was significant: 11 mio people reached, along with a media valuation of BRL 3 mio.
The 10-year anniversary festival DANSK!!BR celebrated a decade of cultural collaboration between Denmark and Brazil. I believe that cultural projects can unite countries and people, which is why the Cultural Institute plays a significant role in encouraging Danish-Brazilian relations. Cultural collaboration serves as a bridge of dialogue and exchange of ideas between our countries - and cultural awareness is essential to eradicate bigotry and narrowmindedness. Events like the DCI festival definitely boost Denmark as a brand in Brazil and additionally facilitates new collaboration, not only within the cultural industry, but with businesses in general.
Nicolai Prytz, Ambassador of Denmark to Brazil
DANSK!!BR HIGHLIGHTS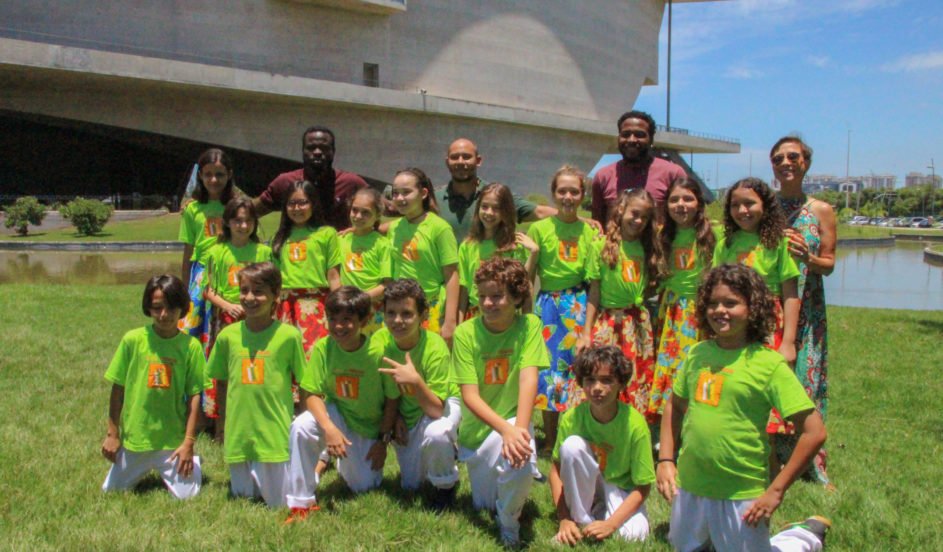 BAIANA SYSTEM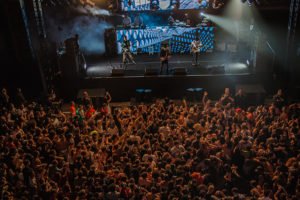 One of the hottest names of Brazilian urban music at the moment, in Brazil and internationally. Wrapped by the rhymes and melodies of the vocalist Russo Passapusso, Baiana System explores folklore of Bahia with a lot of attitude and boldness, adding ragga and dancehall to their powerful blend. The band was very excited about their collaboration with Danish producer Rumpistol, that added an extra dimension to their powerful show.
RUMPISTOL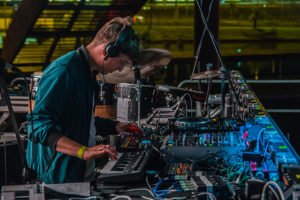 Jens B. Christiansen has produced his detailed signature sound in electronic music under the moniker Rumpistol for about 15 years, performing at festivals and venues all across the globe. In 2017, he won a Danish Music Award for the album "Kalaha". Rumpistol's connection to Brazil started with a DCI tour in 2015, headlining the opening of Festival Multiplicidade in the Rio Planetarium, where he performed with VJ Muti Randolph. The strong artistic synergy between the two of them made Muti create his Paralympics Opening Ceremony show to the music of Rumpistol for Rio 2016.
BABETTE'S FEAST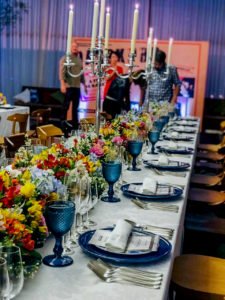 Imagine arriving for a concert in the Sala de Câmara of Per Nørgård´s famous soundtrack
from Gabriel Axel´s Oscar winning film, Babette´s Feast, followed by a full recreation of Babette's dinner by chef de cuisine Simon Lau, at the restaurant of Cidade das Artes. Simon Lau has been voted one of the best chefs in Brazil. His work has connected the New Nordic
Cuisine with Brazil in the most mouthwatering ways for years, at his restaurant Aquavit in Brasília, and realizing this event is a dream come true for him.
ANDREAS BORREGAARD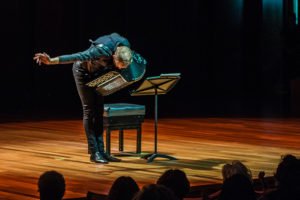 Andreas Borregaard is recognized as one of the world's most exciting young accordionists, often challenging traditional boundaries. In Brazil, Andreas presented works by some of the greatest Danish contemporary composers, several written especially for him, spanning from multimedia works for accordion and video projection, over new collaborations with Brazilian musicians, to reinterpretations of Danish folk music. A live exploration of this instrument, that is essential to many Brazilian styles, and also part of an internationally acclaimed movement in Danish contemporary music.
CRASH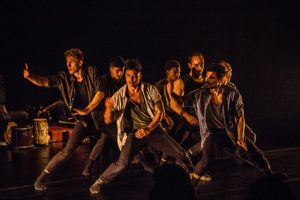 Seven top talented male dancers and two musicians collide across international borders in a performance about cultural meetings, mutual understanding and the crash in between. The Danish/Brazilian urban-contemporary dance piece, choreographed by Uppercut Dance Theater´s awardwinning Stephanie Thomasen, arrived in Rio from a string of performances in France and Denmark, and continued on tour to São Paulo, performing at Galeria Olido, Teatro Flávio Império e Centro Cultural da Juventude.
DINAMARCA EM FOCO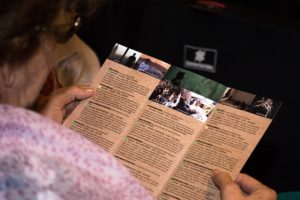 Our 10-year anniversary film festival trilogy was on the poster at CCBB Rio de Janeiro in November, opening on the 7th, then at CCBB Brasília in December, and at CCBB São Paulo in January. It presented a program of 19 contemporary films, including feature films and documentaries, with the curatorial focus on Danish arts, urbanism, design, sustainability and politics.
DJ MAM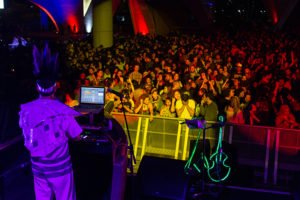 Besides playing at major Brazilian events, like New Year's Eve at Copacabana, and heading his own label and festival called Sotaque Carregado, the Carioca producer DJ MAM  collaborates with Danish artists like Kenneth Bager and Pharfar since 2015, and has performed at the Roskilde Festival in Denmark. At DANSK!!BR he presented his latest collaboration with the young Danish artist Alo Wala. Remix in the air!!
MUTI RANDOLPH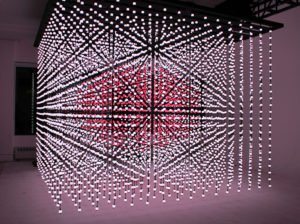 One of the pioneers in computer art in Brazil, working with virtual 3D and real 3D spaces, creating sets, installations and interior architecture projects. In his work, he explores the relation of time and space through music and interactive generative video using custom designed software and hardware. His projects are present in the most relevant art, design and architecture publications. DCI is proud to bring continuation to this creative partnership with Rumpistol, occupying the large structures of Cidade das Artes with live mapping and sound. Muti also curated the Mapping Challenge, the festival's competition for young digital artists.
JAN GEHL EXPO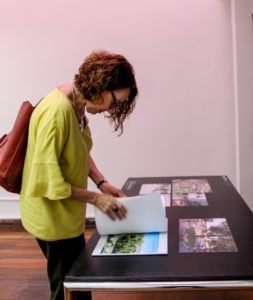 A world famous architect who never built a house? Yes! The exhibition celebrated the 80 years of Danish urban rethinker Jan Gehl, pioneer of groundbreaking concepts like Liveable Cities, Architecture For People, Walkability and Bikeability. His work is what has made Copenhagen the world's best bike capital with car-free walking streets. He has redefined urban centers all over the world, including New York, Sydney, Paris and São Paulo, during his 50-year career of inventing ways to make cities "that people would be happier using".
---
Personalities at the festival: