Vigas won the Mapping Challenge contest of The Danish Cultural Institutes 10Y festival DANSK!!BR in November 2018 in Brazil. The winner's prize was a residency in Denmark which is taking place between the 3-16 of September, 2019. The main purpose is artistic exchange with Danish artists within the same working field as well as crossover activities.
Click here to check out his winning work.
A.V. PERFORMANCE ESTEREÓPTICO 2.0 – B-Seite Festival – Mannheim/Germany
Leandro Mendes or VJ Vigas is a strong name in the digital art scene in Brazil and has made his name on the international stage as well. His work and fields of interest are in new media, multi-media installations, light sculptures, urban space and imaginary nature. He is dedicated to projects of mapping, working with up to 360º large-scale projections. He also works with cross-over formats integrating performers. His projects in public art focus at the immersion of the viewer as starting point to unique experiences.
The artist began his research in multimedia performances during his master in 'Design and Cinema' back in 2003 and he haven't stopped since. His titles count 1st place of the international tournament of VJs, 'Videozone' held in Poland, 1st place in 4 editions of the competition 'VJ TORNA International', held in Mexico, Italy, South Africa and Turkey as well as an award in the category 'video mapping modern' at the Circle of Light Moscow festival in Russia.
His work also includes presentations in festivals like, Amsterdam Light Festival (Netherlands), SP Urban Digital Festival (Brazil), Athens Digital Art Festival (Greece), SAT Festival Montreal (Canada), Sónar Festival of Barcelona (Spain) and Mutek Buenos Aires (Argentina).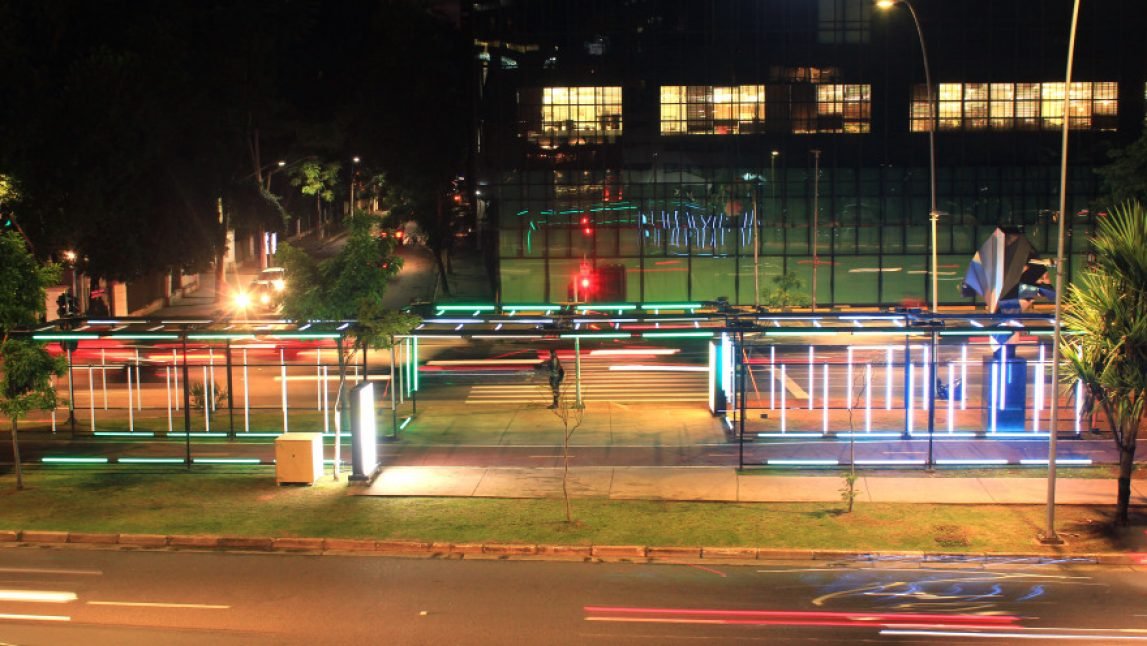 LIGHT PATH – LIGHT INSTALLATION FOR SP_URBAN DIGITAL FESTIVAL X MAIO AMARELO
The purpose of the Danish Cultural Institute is to facilitate networking and strengthening collaboration between Danish and international artists, in this case Brazil. Using culture as a common starting point, creating platforms for knowledge sharing, aiming at lasting cultural relations.
Our artist will be hosted by the Danish art collective Illutron, which will serve as a base for co- and networking activities. Illutron is an art ship – a floating culture house, workshop and event platform for installation art, music, fire, light, dance, film and more. 480 tons of steel divided in 4 levels with a total 800m² of space, located in Nordre Bassin at Refshaleøen in the inner city of the capital.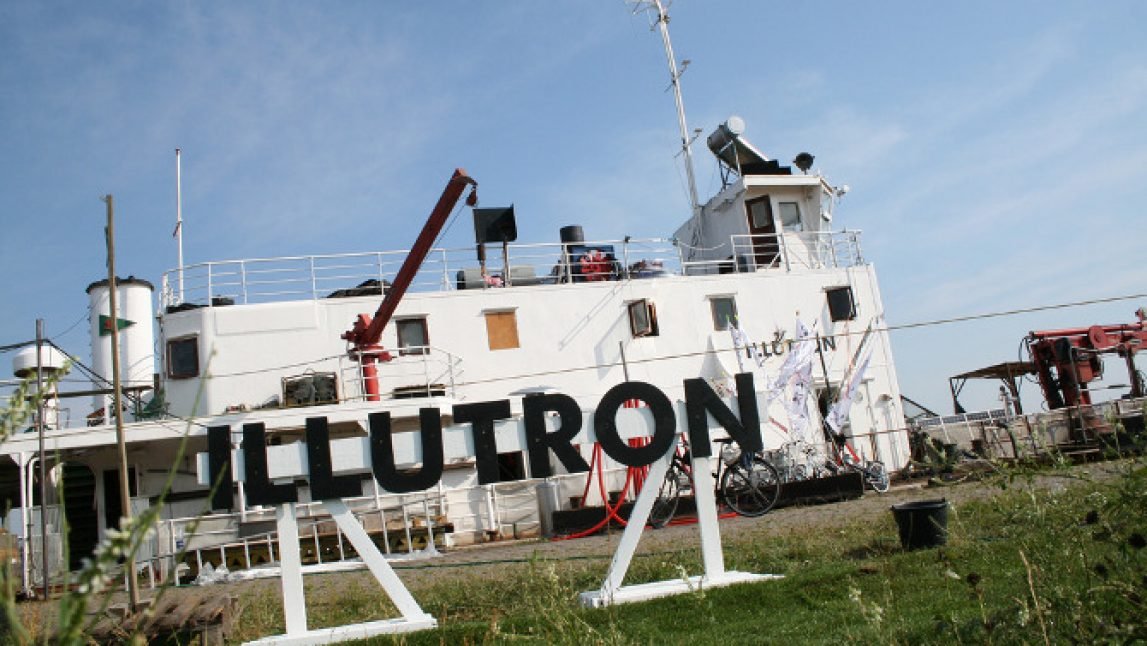 The Illutron studio was formed in 2007 by a group of people with a wide range of backgrounds: artists, performers, programmers, electricians, musicians and electronics wizards. The group started with two primary values: to create a community around creative, artistic usage for technology, and to build an open platform where people could explore, driven by their own curiosity. There are about 15 active members at the moment.
Receiving residencies as a program is quite new for Illutron if you look beyond the host and chair of board, Keith Lim, an Australian multi-artist living in Denmark. His work ranges from dance, interactive theatre and installations, film, lighting, puppetry and performance art. Keith will be receiving Vigas in September together with another Illutron member, Lasse Munk, who too has been helpful in the organisation of the residency. Lasse is one of the Sound Designers of Kopenhagen Laptop Orquestra.
Illutron has pointed out 'Hackstage' as exchange partner. Hackstage is a multidisciplinary network of VJs, multimedia artists, technicians and designers. Their overall mission is to create challenging and transformational experiences through stage design, music videos and interactive art. Their aim is to dissolve the boundaries between artists and audience by applying technology in unconventional ways that challenge the senses.
They have invited Vigas to their presentation at 'Coma Club', a revolutionary party consisting of planned chaos and madness, with dress code and secret address. 'Coma Club' is nothing less than Copenhagen's answer to New York's 'Studio 54'.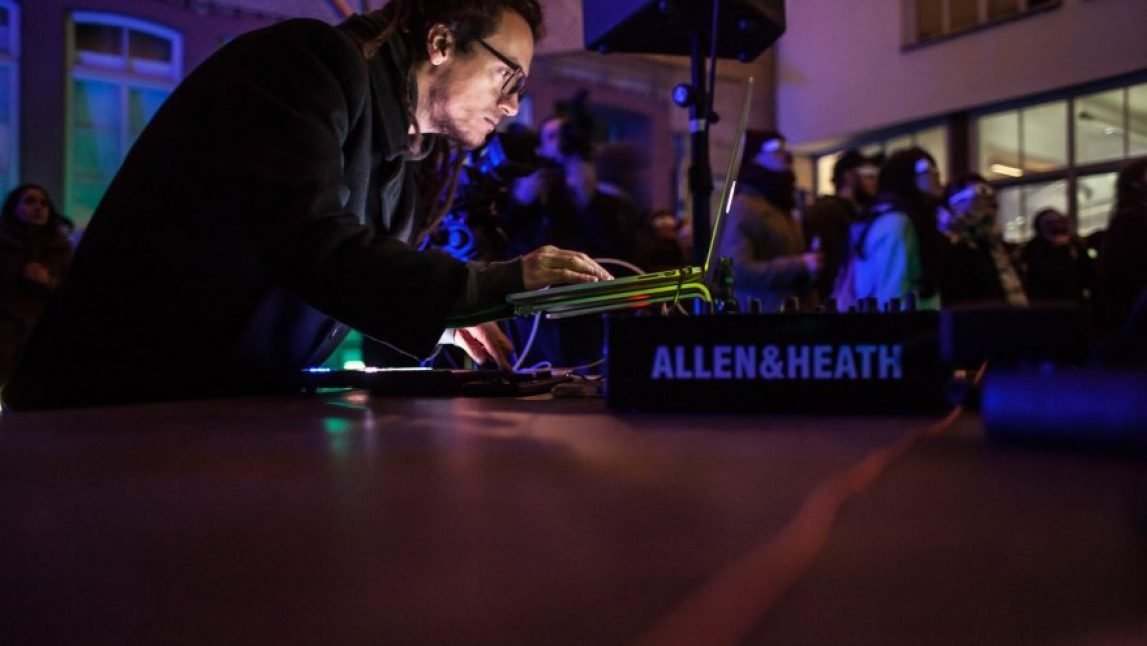 "I've always wanted to get to know Denmark as it's a reference within design. I want to understand how this is reflected in the field of arts. Another interest is urban mobility and how public spaces are designed for people.
I'd also like to understand the creative processes of the artists working within the field of art and technology in the country. I believe this two-week experience will be a dive into the city's daily life, as well as an opportunity to meet and exchange information with local artists. And I hope it will be the beginning of future collaborative projects with Danish artists."

VIGAS
Vigas has also been invited to a pot-lock at the art collective Fabrikken followed by studio visits. Fabrikken which has a World Wide Program will be housing the finish visual artist Juuso Noronkoski in the same period. Besides the exchange with the Finish resident, Vigas will visit the studio of the Danish visual artist Claus Egemose and other permanent artists related to Fabrikken.
Apart from the art collectives, The Danish Cultural Institute has set up several artistic exchange possibilities. Just to mention a few of them, Vigas will be meeting Carl Emil Carlsen and Vertigo.
Carl Emil Carlsen explores computation as a means of creating sensory experiences. Most of his installation and performance works employ various sorts of mixed reality techniques to integrate virtual simulations into physical environments. In this hybrid space, his works unfold interactively, always generating new variations of synthetic patterns, form, motion and behavior. Inspired by biological and natural phenomena, he investigates new ways of making digital expression appear authentic and alive.
Vertigo is a team of 5, creating lights installations and atmospheric experiences mainly for exhibitions, concerts and other cultural events. They are known for integrating new technology while developing immersive light and sound installations. Most recognized for 'The Wave', an interactive 3.6 meters high and 80 meters long audible light installation, which has been on display in Copenhagen, London, Liverpool and most recently in Athens.
---
To find out more about our visual artist go to his website vigas.art.br
You can also have a look at his host, the art collective www.illutron.dk